Business Airport World Expo 2013: A Tremendous Success!
Visitors and exhibitors alike have hailed this year's Business Airport World Expo, held in London Farnborough, UK on March 19-21, as a huge success with thousands of attendees from 52 countries walking through the doors.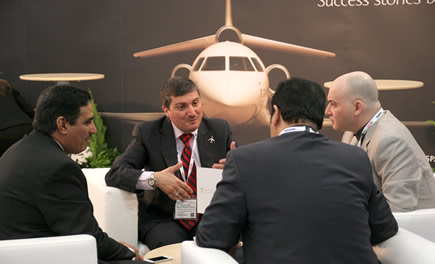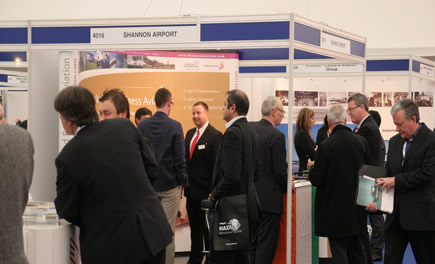 Business Airport World Expo 2013 brought together business aviation executives, brokers, and owners and operators of executive jets to discuss future opportunities and strengthen existing relationships. Also running alongside Business Airport World Expo was the boutique show Business Jet Interiors World Expo and the Business Aviation World Conference, which saw presentations from 30 of the industry's leading figures.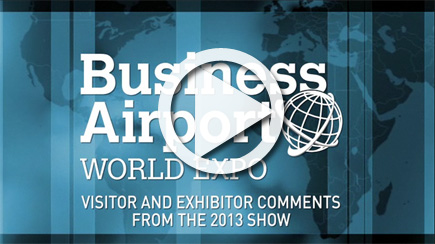 Segun Demuren, managing director, Evergreen Apple Nigeria, who exhibited at the event and also presented at the conference, commented, "Business Airport World Expo is a great way to network and let people know we're alive. It is a good place to catch up with our partners and see what is happening in the industry. It is an exciting time for Nigeria in the business aviation industry and visitors to our stand are very interested in what is going on and how they can be a part of it. Business Airport World Expo is very beneficial to us as it also allows use to understand how we can make things better for our clients."
The show was also a great place for companies to announce their plans for the coming year and showcase new developments in the business. Sami Simola, FBO manager, Business Flight Center, Finavia, was at Business Airport World Expo to promote the FBO's duty free store, which opened in December 2012: "We have a range of local whiskies, champagne and cloudberry liquor on our stand, which has been very well received!"
Being held in Farnborough for the second time, Business Airport World Expo allowed visitors to target the UK and European market, opening up new opportunities within the business aviation market.
Visitor Karim Berrandou, general manager, G-OPS and High Profile, said, "The English market is a big part of our business and coming to shows like Business Airport World Expo help us to develop and grow this side of our company. It is currently the ski season in France at the moment with many people coming to the Alps on holiday, and we're here to promote our ground handling services. So far the show has been excellent and is proving to be a great way to meet existing clients and make new connections."
Speaking at the end of a very successful three days, Graham Johnson, managing director at UKIP Media & Events, the international exhibitions and publishing company that organizes Business Airport World Expo and publishes Business Airport International, said, "We were delighted with the quality and quantity of attendees this year. You could see business being done throughout the exhibition hall. The show has been so successful that Business Airport World Expo 2014 will be returning to London Farnborough next year on March 19-20 2014 and exhibition space is already selling out fast. Visitors can expect an even higher quality of exhibitors next year, and I'd be very surprised if we don't see at least 2,500-3,000 attendees."
---
Business Airport World Expo is Central Europe's only exhibition dedicated to showcasing the world's FBOs and business aviation destinations to executive jet owners, operators and brokers.
To be held in the exhibition facilities at London Farnborough Airport, UK, one of Europe's busiest and premium destinations for business aviation, owned and operated by TAG Farnborough Airport, Business Airport World Expo will be held over two days from 19-20 March 2014. It is expected that over 150 FBOs from around the globe will exhibit at the 2014 event, meaning visitors will have even more destinations, FBO partners and routes to discover.

Visitors to Business Airport World Expo, which was launched in 2011, include executive jet, corporate fleet, private charter and private owners and operators' chief pilots, operations directors, scheduling directors, CEOs and managing directors as well as brokers.

Exhibitors include FBOs, business and general aviation airports, MROs, handling agents, and refuelling companies from all over the world. Whether you are looking for new routes, loyalty schemes, new partners or to meet up with your established suppliers in one convenient location, Business Airport World Expo 2014 is the place to be.

Business Airport World Expo is organised by UKIP Media & Events, the world's premier international trade show organiser and magazine publisher operating in the automotive, aviation and transportation sectors. The company publishes Business Airport International magazine. It is an international organiser of 15 industry-leading exhibitions, working globally in Shanghai, Detroit, India, Middle-East, Cologne, Copenhagen and Hong Kong. The company is well known in the aviation sector having created Aircraft Interiors Expo, which was launched in Cannes before it transferred to Hamburg; it subsequently launched Aerospace Testing Expo in North America and Europe.