Business Jet Interiors World Expo is the international boutique exhibition that is dedicated to showcasing the very latest in luxury jet and helicopter interior design and technologies to a global community of executive jet owners, operators and completion centres. The Expo, which is an integral part of Business Airport World Expo, also features a first-class, free-to-attend conference featuring some of the most respected designers and experts in the business.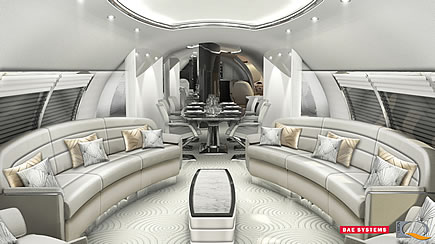 To be held in the exhibition facilities at London Farnborough Airport, UK, one of Europe's busiest and premium destinations for business aviation, owned and operated by TAG Farnborough Airport, Business Jet Interiors World Expo will be held over two days from 19-20 March 2014.
The World Expo – which is organised by UKIP Media and Events Ltd, the founder of Aircraft Interiors Expo in Hamburg and the publisher of Business Jet Interiors International and Aircraft Interiors International magazines – will give executive jet owners and operators, as well as completion centres, an intimate global exhibition that is focused solely on their cabin requirements. Expect to see the very best seating, catering services and equipment, flooring materials, entertainment systems, lighting, materials, design houses – everything that goes into creating bespoke, world-class business aviation cabins.