About London Farnborough
London Farnborough Airport, managed by TAG Farnborough Airport, is recognised as a truly first-class international facility with some of the most modern and unquestionably luxurious passenger terminals, hangars and maintenance facilities in the world. It features a runway over 2,000m in length, so visitors to Business Airport World Expo will be able to fly direct to the exhibition venue. Indeed, the exhibition halls overlook the FBO's facilities and the runway! On-site customs facilities, fuelling services, maintenance support, secure aircraft parking, cleaning services, oxygen refill, catering services and of course push-back services and air-start services are all available at London Farnborough.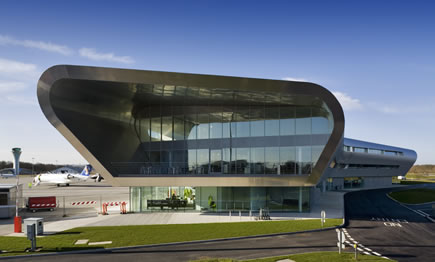 The airport also has a luxurious international hotel on-site – the Aviator – as well as numerous other hotels nearby. It benefits from excellent connections: central London takes under 10 minutes by helicopter and less than an hour by car, and London Heathrow and London Gatwick commercial airports are just a short taxi ride away.